New FERA Club Formation Process

If you have an idea for a new club contact Vice President of Club Activities;

FERA Awards Guidelines

Please review the Document Link below and send Detailed Nomination to [email protected]

                     FERA Constitution —— Latest Version 08/15/13
Description:
The Ford Climbing Club is an employee organization aimed at building an active climbing community where people can grow their knowledge and experience through events and shared information. This club is interested in providing a social venue where people without any prior rock climbing knowledge can learn and where experienced climbers can practice advanced techniques.
We want to create a fun and safe environment for beginner climbers to learn, safely encourage the pursuit of advanced climbing, and provide a way for members to readily share and exchange gear.  We will be scheduling weekly meet ups at both Planet Rock gyms to climb and plan to have quarterly volunteer or learning events.
No experience necessary and fear of heights not an excuse =P (many climbers start with a small to large fear of heights, but learn to overcome it as they continue to climb).
More information to come once we get a better idea of membership interests. Description:
Mindfulness is the process of compassionately bringing one's attention to experiences occurring in the present moment
Club Objectives
The promotion of wellness and well-being by means of mindfulness-based practices and education
Building skills of empathy and compassion to enhance our work, our relationships, and our human experience across the globe
What an "Event" Might Look Like
A short gathering, at any (quiet) workplace, consisting of between 3 and 30 people to experience a guided practice in mindfulness – focusing mainly on the breath.
Guidance to be provided by either one of the several free and high-quality apps like Insight Timer or [email protected] or by a trained facilitator.
Discussion of tips and techniques for incorporating mindfulness in everyday life, regardless of where one is or in what in situation one finds one's self.
Other Info
Clinical studies have documented both physical- and mental-health benefits of mindfulness.
Agnostic ; low pressure, no experience needed; experienced practitioners and wannabes alike are welcome to join us in mindfulness discussions, practice, and events.
Ford has recently partnered with Wisdom Labs on a 12-week pilot of structured mindfulness sessions for employees; join whenever/wherever works for you by opening the public calendar (or sending a note to) [email protected]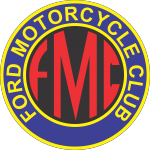 Description:
The Ford Motorcycle Club is a group of motorcyclists interested in supporting and encouraging safe and enjoyable motorcycling through regular organized rides and events, rider training courses, sharing motorcycle-related information & rider experiences, and portraying motorcyclists as responsible users of the road.
We typically gather for weekly rides between 6:00 p.m. and 6:15 p.m. at the K-Mart parking lot at the intersection of Haggerty and Ann Arbor Roads in Plymouth. After a brief announcement from the ride leader about general safety reminders and where we're going, we line up in staggered formation and depart for the 60-90 minute group ride promptly at 6:30 p.m.
Other events are also listed on the website www.fordmotorcycleclub.org and the gathering details to ride to such events are usually communicated through the membership E-Mail distribution list.
We have an annual picnic that includes some fun and simple motorcycle games and great food!
We also have an annual winter 'inauguration' party, usually in January.
Club members will frequently plan rides and invite others to join on weekend (or even week-long) trips like Mid-Ohio Vintage Bike Races in July.
Our dues are $20.00 annually and you must have a motorcycle endorsement to ride with the group.
We recommend that you join us for at least one ride before deciding to join.
More Details on this club
Address:
Dearborn, Michigan 48126
Description:
Established in 1963 the Ford Wagon Train is a family oriented camping club available to Ford employees and their family and friends who tow with a Ford vehicle, motorhomes with Ford chassis or drive a ford and tent camp. Members of the Wagon Train camp together on the third weekend of every month from April through October. Most of the outings are within an hour or two of the Dearborn area and some a little further since the club is always searching for new campgrounds to explore. Each weekend offers club activities for the club campers to enjoy along with campground events and local sights to explore. The Ford Wagon Train welcomes the casual camper to the full time RVers and everyone in between. Come join our members for a weekend getaway. A typical weekend begins on Friday night at 8:00 PM with a Welcome Wagon where campers can register and catch up with one another Club meeting starts at 8:45 PM where we preview weekend activities and deal with Club business. Then it is time to relax around the many campfires. Saturday Activities for the children, Preps are ages 4-7, Preteens are ages 8-12, and Teens are ages 13-18 are held during the day. Campers provide their own lunch on Saturday. A group dinner takes place at 5:00 PM. The main dish (provided by the club or potluck) and families provide sides and desserts 50/50 drawings take place after dinner. At 7:00 PM, the Family activity takes place (Bingo, Road Rallies, Races, and Hobo Pie Making) with campfires following. Sunday at 8:30 AM - 9:30 AM there is a traditional breakfast provided by the club and then it is time to break Camp and travel home.
If you would like to join us as a guest the Rally fee is $30 and camping fees, for additional information contact [email protected]

Description:
The Ford Yacht Club is a family-oriented organization located  at the southwestern tip of Grosse Ile, Michigan. The 174 acres of wooded grounds and Round Island provide a very beautiful and secluded setting as the Detroit River merges into Lake Erie. The complex includes a marina facility and a Clubhouse with all the necessary amenities. These offerings provide well-rounded boating and social activities for the enjoyment of the members and  guests.
The Ford Yacht Club is a not-for-profit corporation, owned and  operated by the members. A Board of Directors elected by the Equity members administers all financial and operating functions.
For the most part, member volunteer effort is used for small or  recurring projects and for equipment and facility maintenance. Each member is  required to put forth work hours, based on membership status.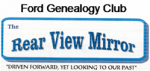 Description:
The objectives of the club are to further Genealogical Research and to assist Club Members who are encountering research problems.
Members' experience ranges from beginner to those who have published findings after many years or research. Every member has an interest in helping and sharing the fun of Genealogy.
We meet in Dearborn, Michigan, on the second Thursday of each month. If you are ever in the Metro Detroit area you are welcome to join us at any of our meetings.
Description:
German Language and Culture Club – The GLCC promotes understanding and enjoyment of German language and culture. Everyone is welcome to join; you don't have to speak German. We have regular lunch meetings and happy hours, plus other activities and outings.
Description:
We are a competitive handgun club. We have two teams that compete on a regular basis during the season (September through April). You do not have to compete to be a member.
1. Rimfire Team (.22 Caliber) has 15 matches per season.
2. Centerfire Team (any Centerfire Caliber) has 10 matches per season. No Jacketed or Magnum ammunition allowed.
We shoot a National Match Course:
+ 10 Rounds of Slow Fire (10 minutes)
+ 10 Rounds of Timed Fire (2 strings of 5 shots-20 seconds per string)
+ 10 Rounds of Rapid Fire (2 strings of 5 shots-10 seconds per string)
+ Repeat that sequence for a total of 60 shots per match with 600 points possible. There is a handicap system similar to bowling.
Additional Contact Info :
William Shope [email protected]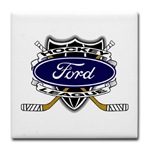 Description:
U of M Dearborn Officers:
Ford Hockey League (FHL) Officers – U of M Dearborn Field House Ice Arena
President – Chris Perniciaro – [email protected]
Vice-President – Mike Normand – [email protected]
Treasurer – Alex Contreraz – [email protected]
Webmaster – Mike Normand – [email protected]
Website: http://www.fhlstats.com/
Allen Park Officers:
Ford "No Boundaries" Hockey League (Ford NBHL) Officers – Allen Park Civic Ice Arena
President – Dan Grube – [email protected]
Vice-President – David Barlage [email protected]
Treasurer – Nadine Grabowski – [email protected]
Webmaster – Chuck Wyman – [email protected]
Website: http://www.nbhlhockey.com
Dearborn Ice Skating Rink (DISC) Officers:
Ford "FHL45" Hockey League Officers – Over 45 at the DISC
President – Gary Mazzella – [email protected]
Vice-President – Jeff Fortin – [email protected]
Treasurer – Pete Tsuchiya – [email protected]
Website: http://www.fhl45.com
Tags:Hockey Leagues, sports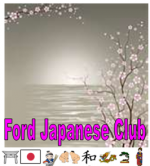 Description:
The Club purpose is Japanese culture and activities.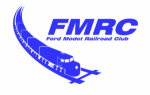 Description:
Ford Model Railroad Club, FMRC, was created by Ford Employees sharing an interest in model railroading. We have a large modular layout that combines HO scale with O gauge trains. The goal of the club is to have an excellent operating layout that demonstrates the members' interests in both scales. If you would like to join please email us your name, address, and phone number you can be reached at [email protected] Ask for Len or Edwina.
We encourage Ford employees and retirees to join but welcome people from outside of the Ford Motor Company family. The club meets on the 3rd Tuesday of the month at the World Headquarters cafeteria, US 12 Michigan Ave
and M39 Southfield Expressway in Dearborn Michigan, from 6 to 8 pm. We invite you to come and see what the club is about.
FOR MORE INFORMATION, CONTACT:
Leonard and Edwina Pittaway
[email protected]
http://fordmodelrailroadclub.blogspot.com/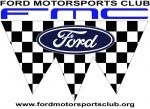 Description:
We are a division of the Ford Employee Recreation Association (FERA) and exist to give Ford Fanatics a place to come and enjoy all things Ford. We welcome anyone to the general membership whether you are associated with Ford Motor Company or just have a love of the products. We strive to provide an environment where anyone of any age can come and enjoy Motorsports with like minded people. Our events range from drag racing, karting, autocross, car shows, road rallies and whatever else our members enjoy. Regular meetings will be held during the months when we do not have events planned. Events and meetings usually take place on the third Thursday of every month, but check our calendar for any changes or updates.
Cost of membership starts at $15 for a single year and is discounted depending on the number of additional years you purchase. As a member, you will receive your official FMC membership card, decal, welcome letter and access to any and all club affiliated discounts with our business partners and sister clubs. You will also receive our quarterly newsletter and invitations to our annual summer picnic and Christmas party. Both events include dinner and are free to our members in good standing and their families!
If you have any questions, please don't hesitate to E mail. Thank you for visiting our website, I look forward to seeing you as a new member!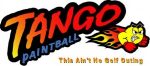 Description:
The TANGO paintball club open to ALL experience levels. The games we play are designed around the new players. The experienced players are there to help you if you've never played before.
The TANGO Paintball Club is a FERA club since 1996 that is made up of paintballers from Ford Motor Company, Visteon Corporation, plus a ton-o-folks from other companies and their friends.
We play all of our rec-games (recreational games) on Saturdays at No Limits Extreme Action Paintball in Taylor.
Note: There is also plenty of opportunity to play in some special scenario type games.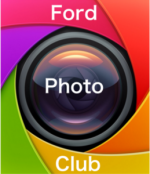 Description:
The Ford Photo Club is proud to be a long-time member of the Ford Employees Recreation Association. Today, its membership is strong and diverse, with members from all walks of life and at all levels of photographic experience. Directed by its Constitution to enhance its member's knowledge and enjoyment of photography, the Club offers monthly meetings with focused discussions on matters of composition, exposure, lighting, printing, and whatever else might come up as a topic that would benefit the photographic enthusiast.
With the advances in capability, and reductions in cost, of digital cameras, processing, and printing, the Golden Era of Avocational Photography is clearly, right now. Today's photographic equipment and methods are better, easier to use and more affordable than ever before, and that fact is bringing lots of new people to explore the art and craft of photography. Today's Ford Photo Club is strong and robust, welcoming all photographic technology, including the latest digital photo and video, but also vintage cameras, film, Polaroid, and pinhole imaging.
The Club also encourages its members to contribute to their communities. Photo Club members have participated with the Dearborn Animal Shelter, the Komen Foundation Race for the Cure, Make-a-Wish Foundation, Ford Accelerated Action Days, and a number of other community service organizations, as photographers, technical advisors, and as general labor.
The club meets at 5:00 pm in Dearborn on the third Thursday of the month.
Contact us at [email protected] or [email protected]